This is My Home Page!!! I will not have much stuff on this page it's self, but in the frame there will be links to my other pages. Hope that you come back soon!!!

Support freedom
---
This page has been visited
times.
Free counters provided by Andale.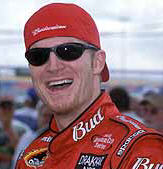 ---
9/13/02

If you have been wondering why this site hasn't been updated, there is a new webpage. I have been 'trying' to get it up and going over the summer. There is some stuff on it, but not yet. I have been a busy girl!!! Working full-time is not fun, especialy late-nights! :-p Here's the addy: http://racingirl20.tripod.com Hopefully I will have some time to redo this site some. We'll see!!! Until Then....

11/12/01

Hey there, I finally got a new theme up! Like it? I do! I have more themes to come. The next one will be up sometime after X-Mas. Laters!

10/8/2001

I'm Planning to update this page sometime soon to make a little more updated. I hope to have themes for certain seasons and such. Please bear with me, because I am really busy with school and will only be working on it as time allows. Any suggetions? E-Mail me @ RoseD16@hotmail.com

7/30/2000

Please visit my site that I built for my FBLA chapter. Lots and Lots of information about the club and many links to other sites around the country!Click Here to Visit

3/31/99

I built my own radio station and I want you all to go check it out. Listen To My Station
---
Good Luck Tony Stewart #20!!!
---
---
Sign My Guestbook!!!
My URL: http://surf.to/RoseD16



I got it for free at http://come.to
---